Douglas,




Nordmann

,




Noble,




and

Grand

!
What an extra tall tree? 
Contact us to see if we have it in the field
Douglas 
Douglas fir have soft needles are a bright green color and are approximately 1 – 1 ½ in. in length. The Douglas Fir needles radiate in all directions from the branch. When crushed, these needles have a piney fragrance.
Nordmann 
Nordmann Fir is deep green in color with a silver underside, has soft foliage and are known for their symmetry. They have excellent needle retention.
Noble 
Noble Fir has thick, soft, blue-green, upward turned needles. Known for its beauty, the noble fir has a long keep ability, and its stiff branches make it a good tree for heavy ornaments.
Grand 
Grand Fir have soft needles are dark green – blue green in color and are approximately 1 – 1 ½ in. in length. Needles radiate from side to side. When crushed, these needles have a sweet citrus fragrance.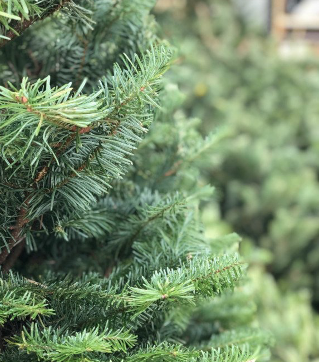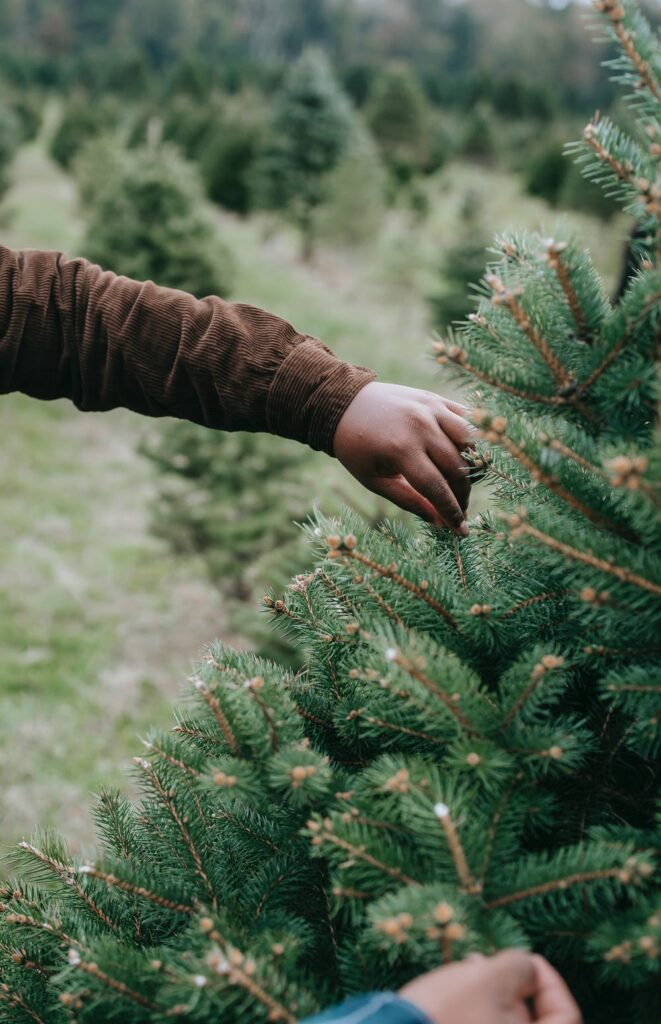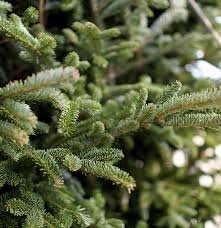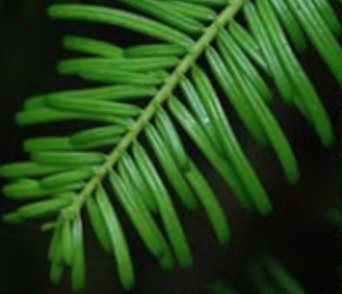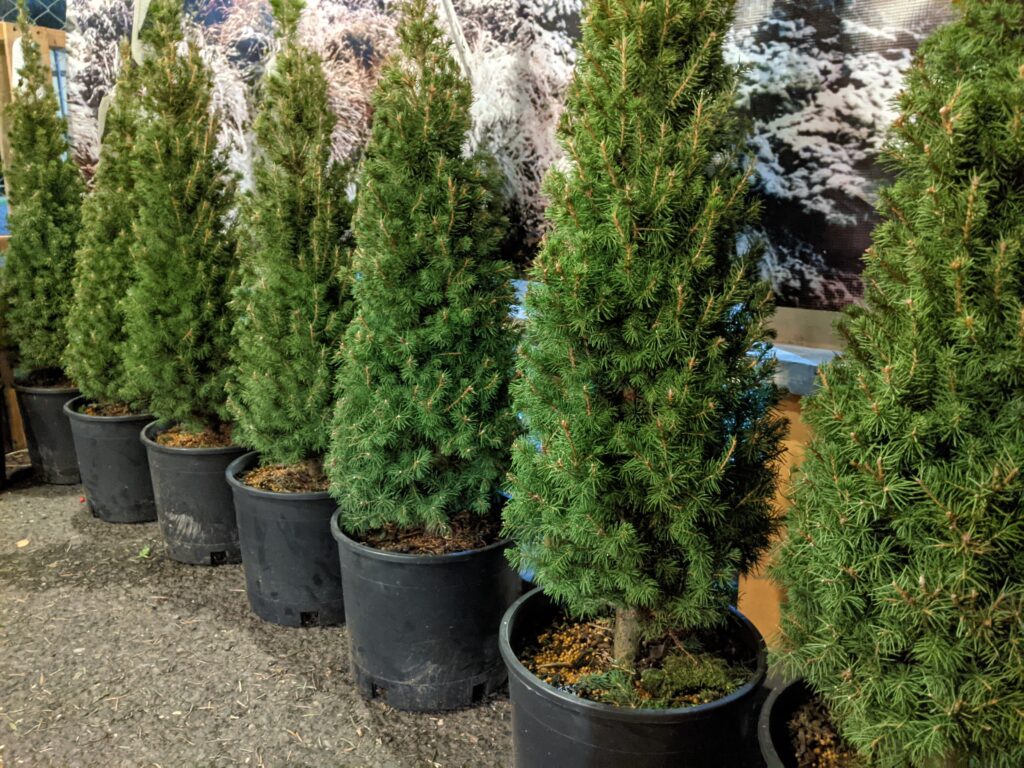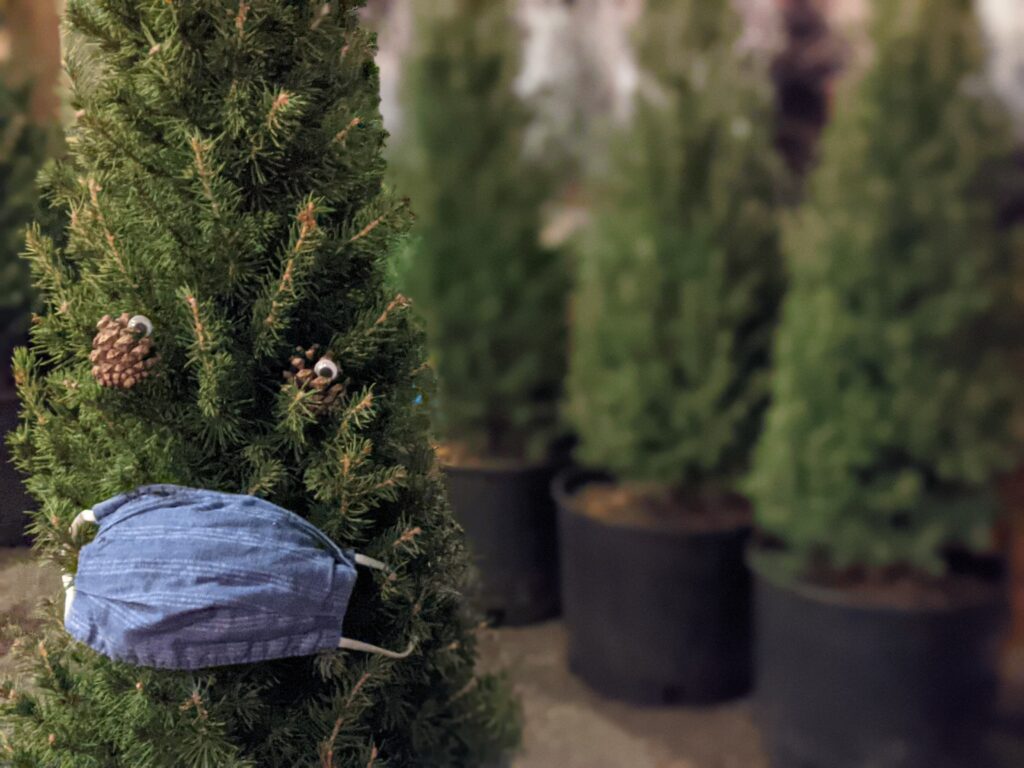 Wreaths, Garlands, and Holiday Cheer!
Wreaths 
We have different sizes and styles for you to choose from.
Garland 
We carry lush cedar garland by Imelda and sell garland by the foot. Feel free to buy a little or a lot!
Potted Trees (NOT This year)
We carry a variety of potted trees from Oregon Pride Nursery.(NOT this year)
Grand Holiday Cheer!
Swing on by even if you don't buy anything. We always enjoy the company!
Creation Station bag & Photo Booth 
Creation Station—a free crafts for messy, glittery fun take away bag —and a Photo Booth— with wintry, festive backdrops for a photo you can share with friends and family. Each spectacular backdrop photo, from the top of Mt. Hood to frosty Crater Lake, was taken by photographer Peter McMamee.
Both the Creation Station and the Photo booth are free and open to all—those buying trees and those who just want to be part of the fun.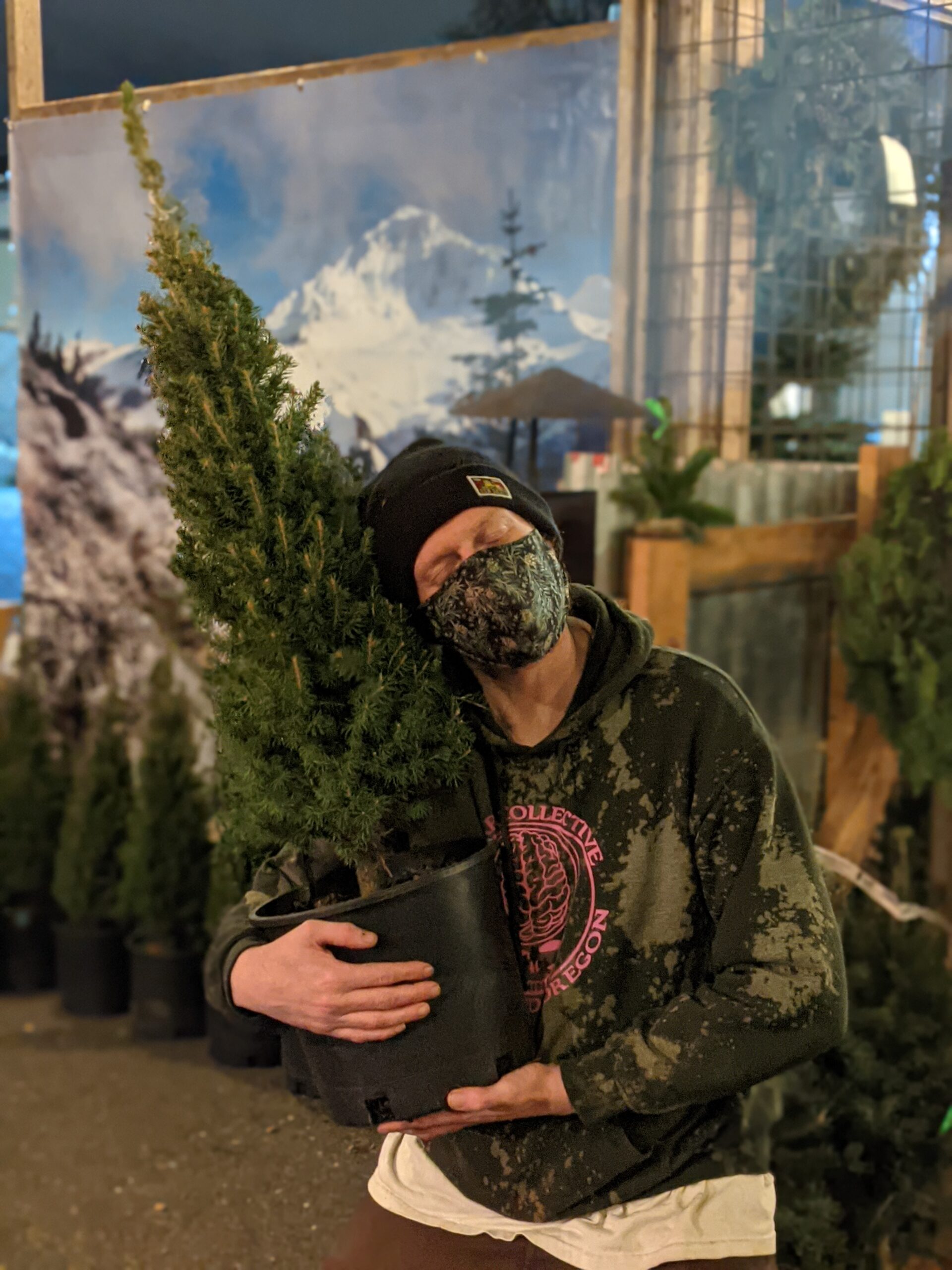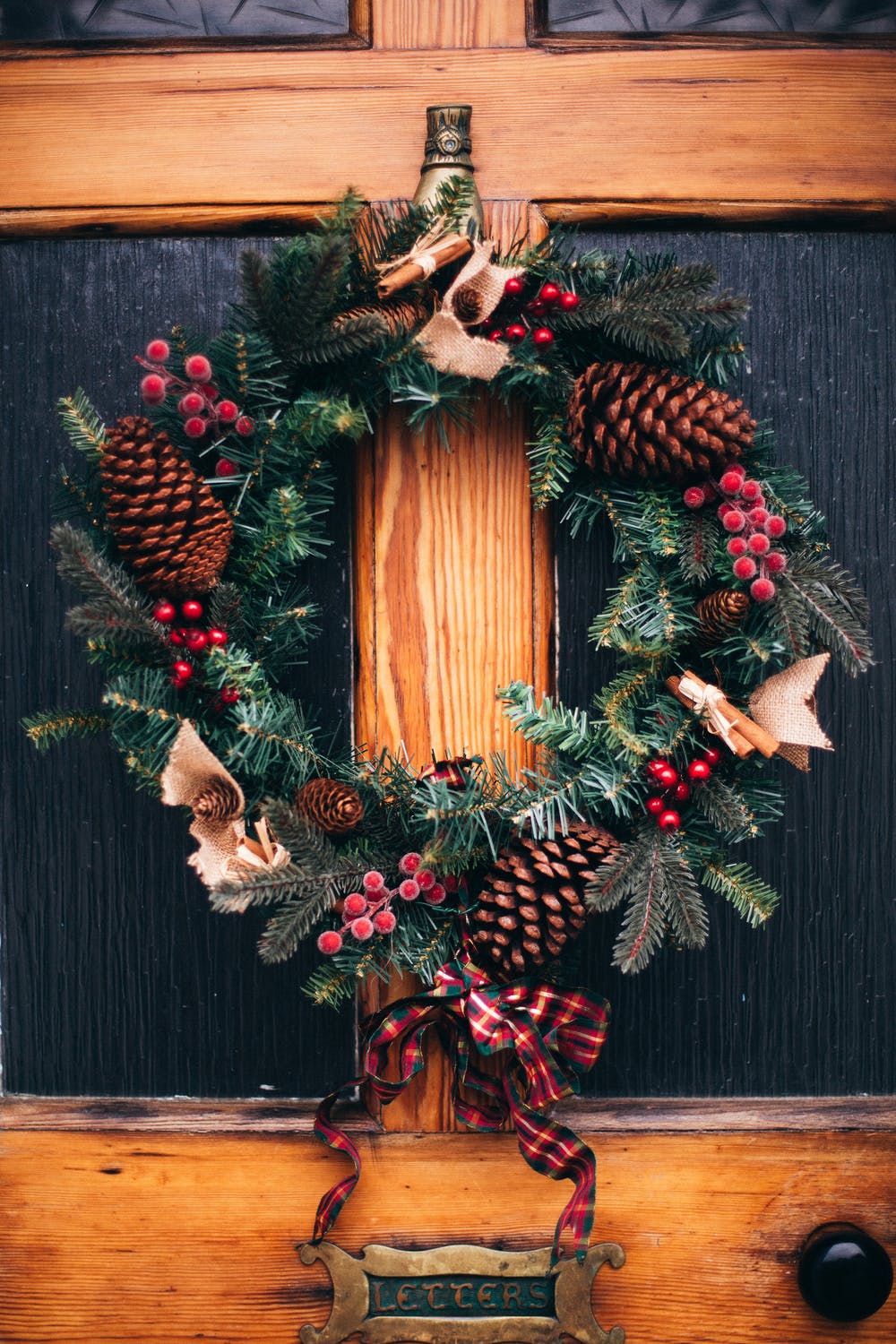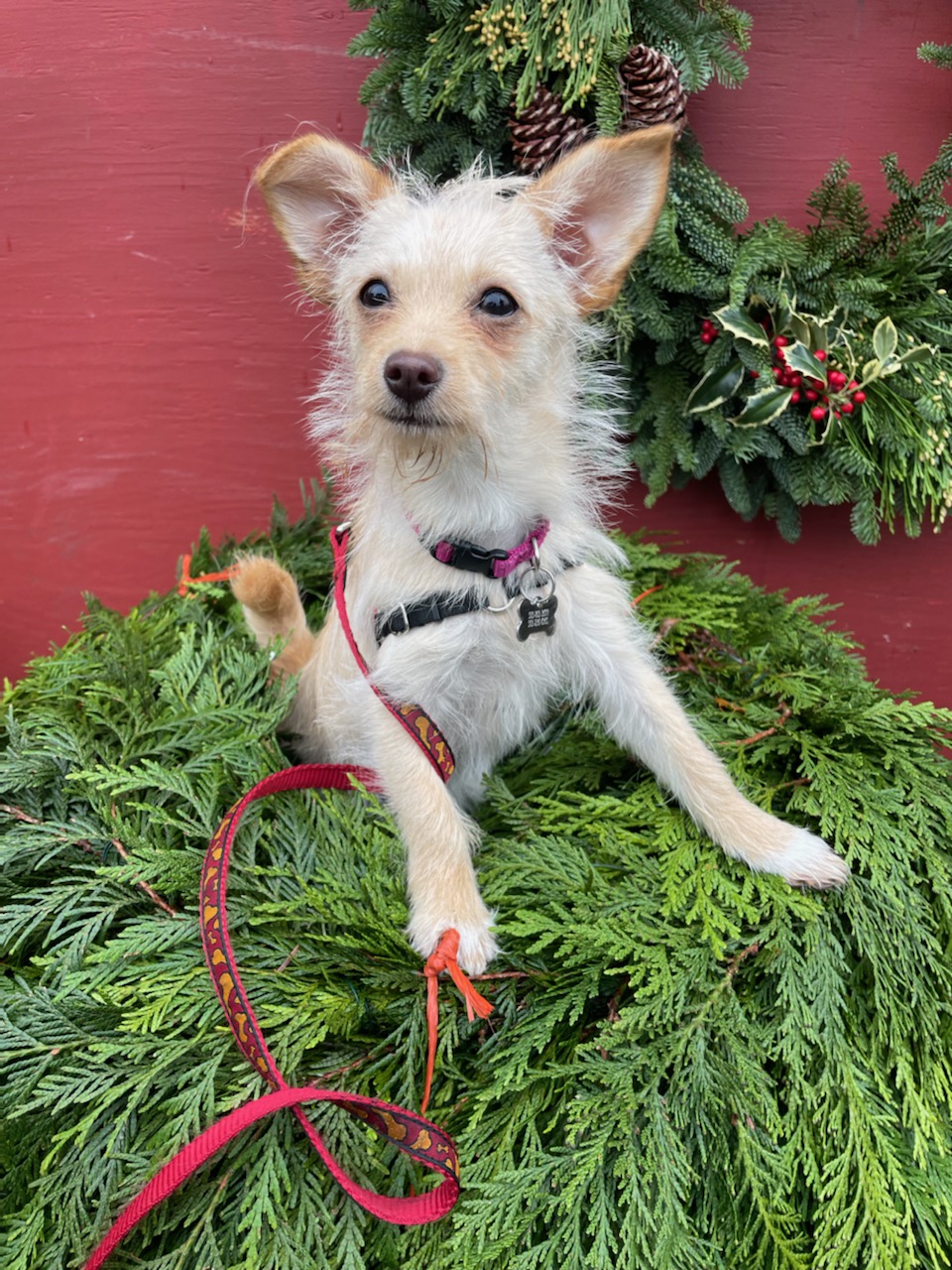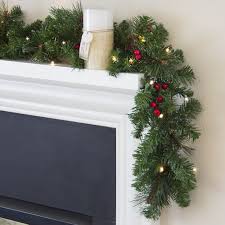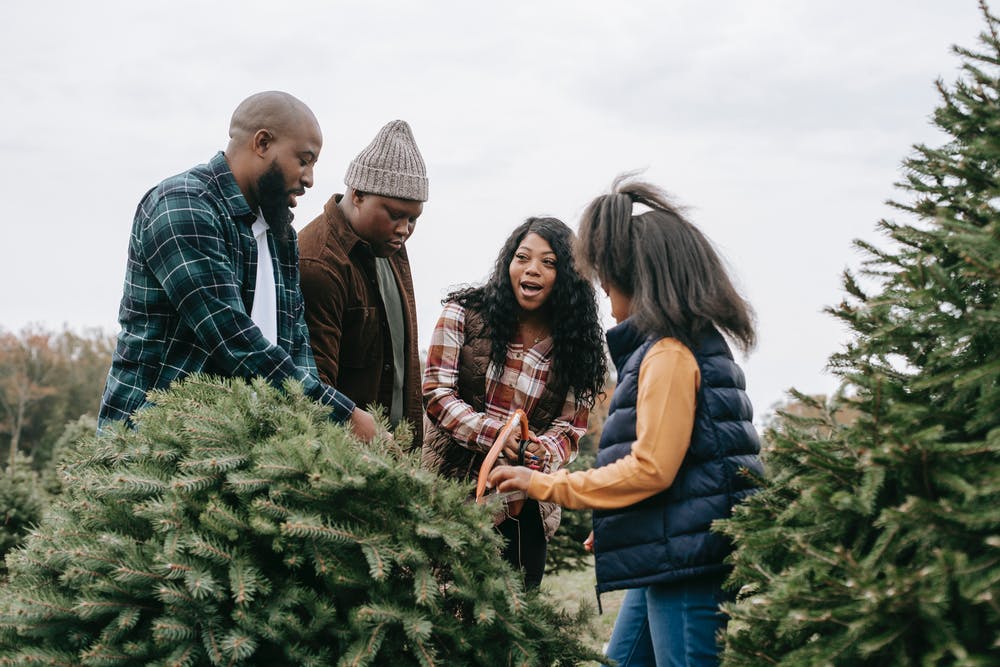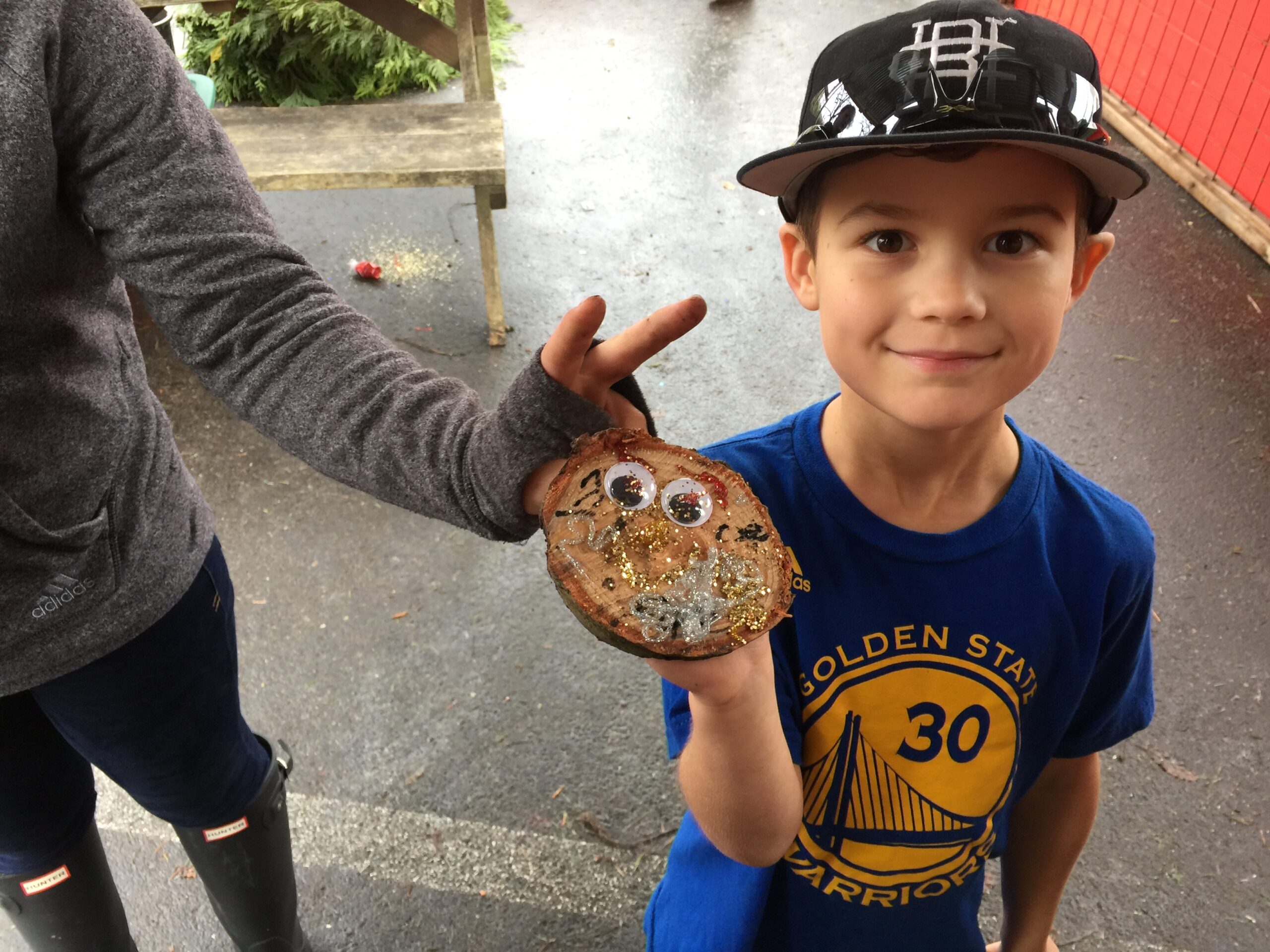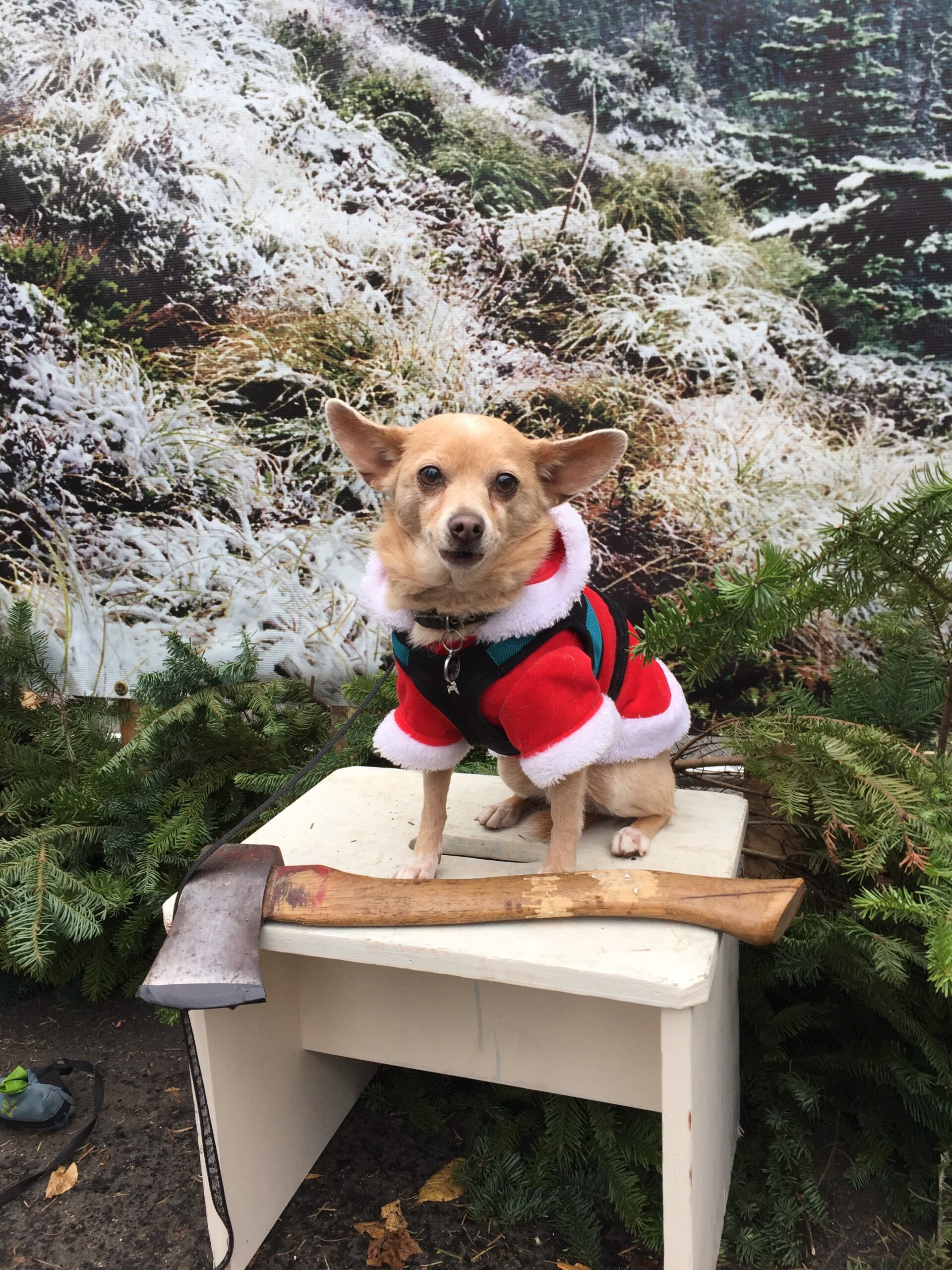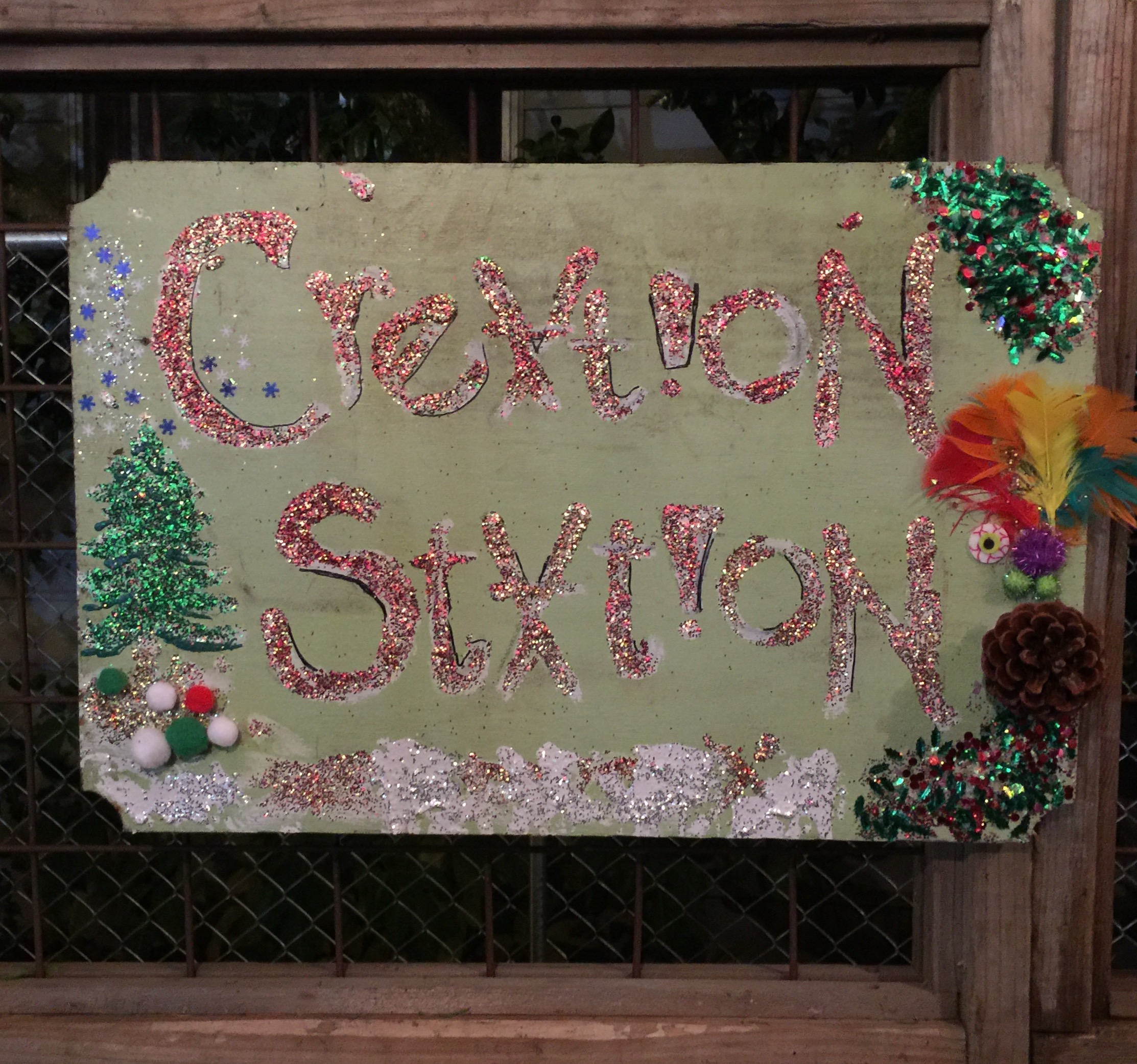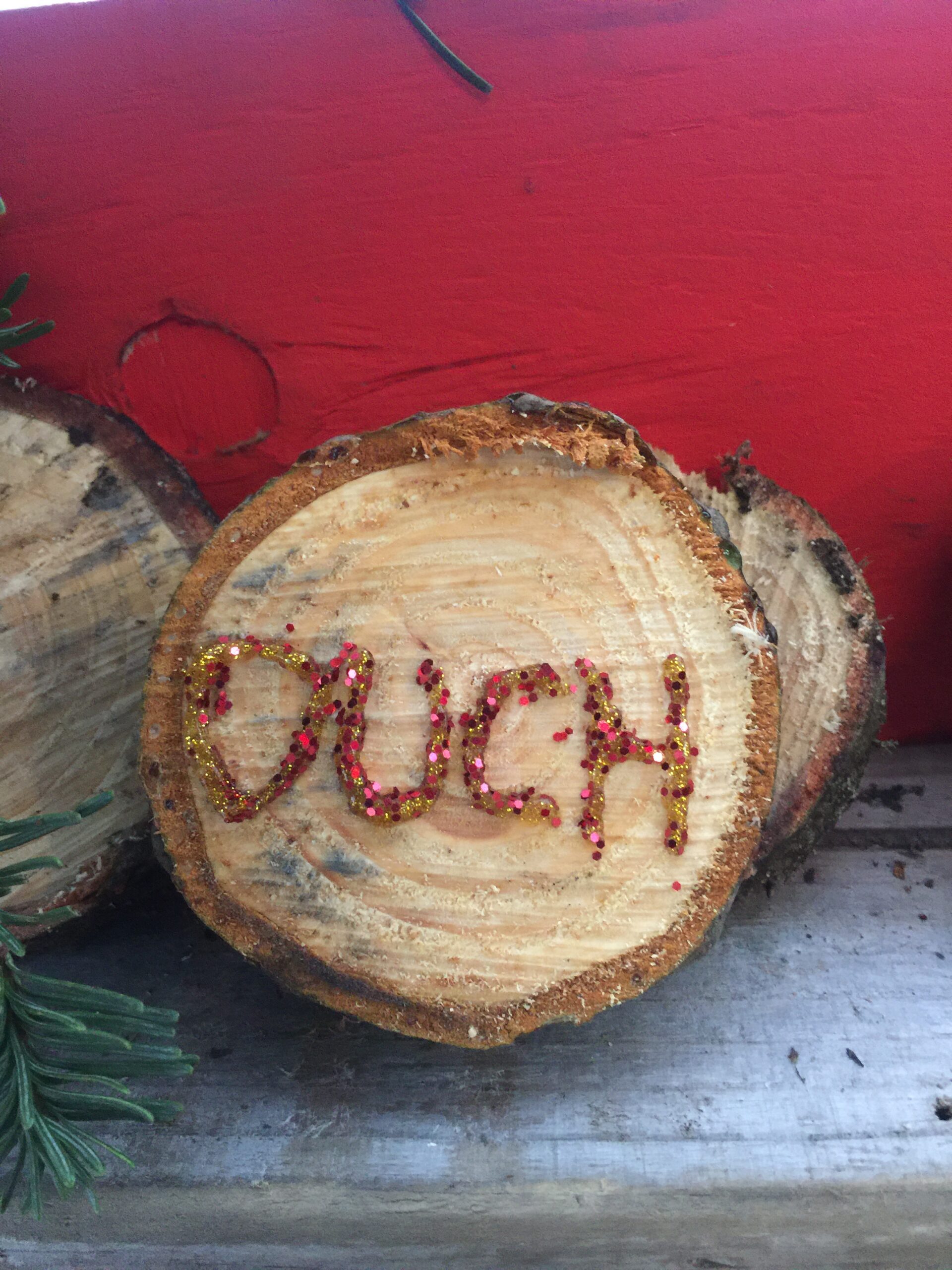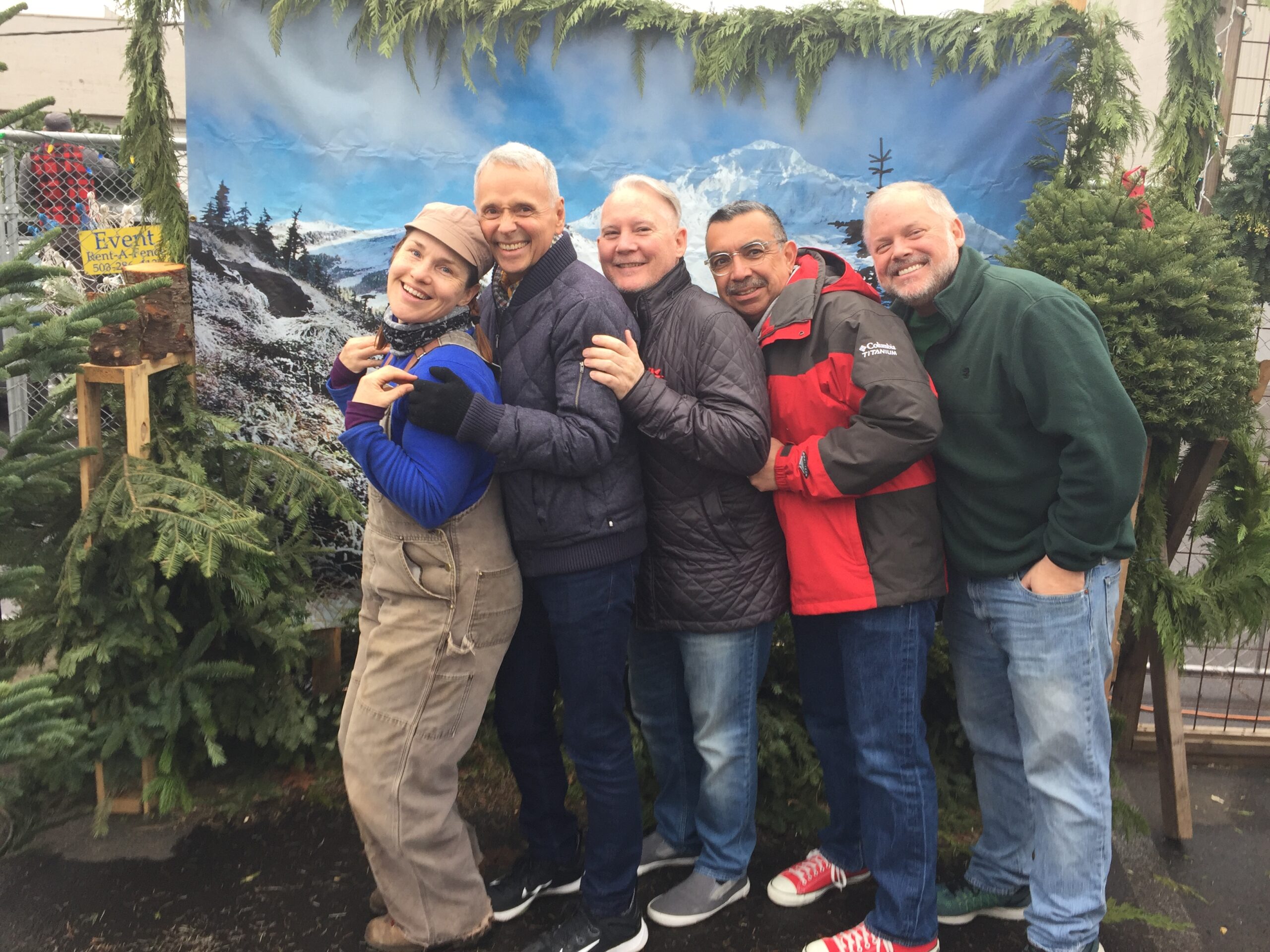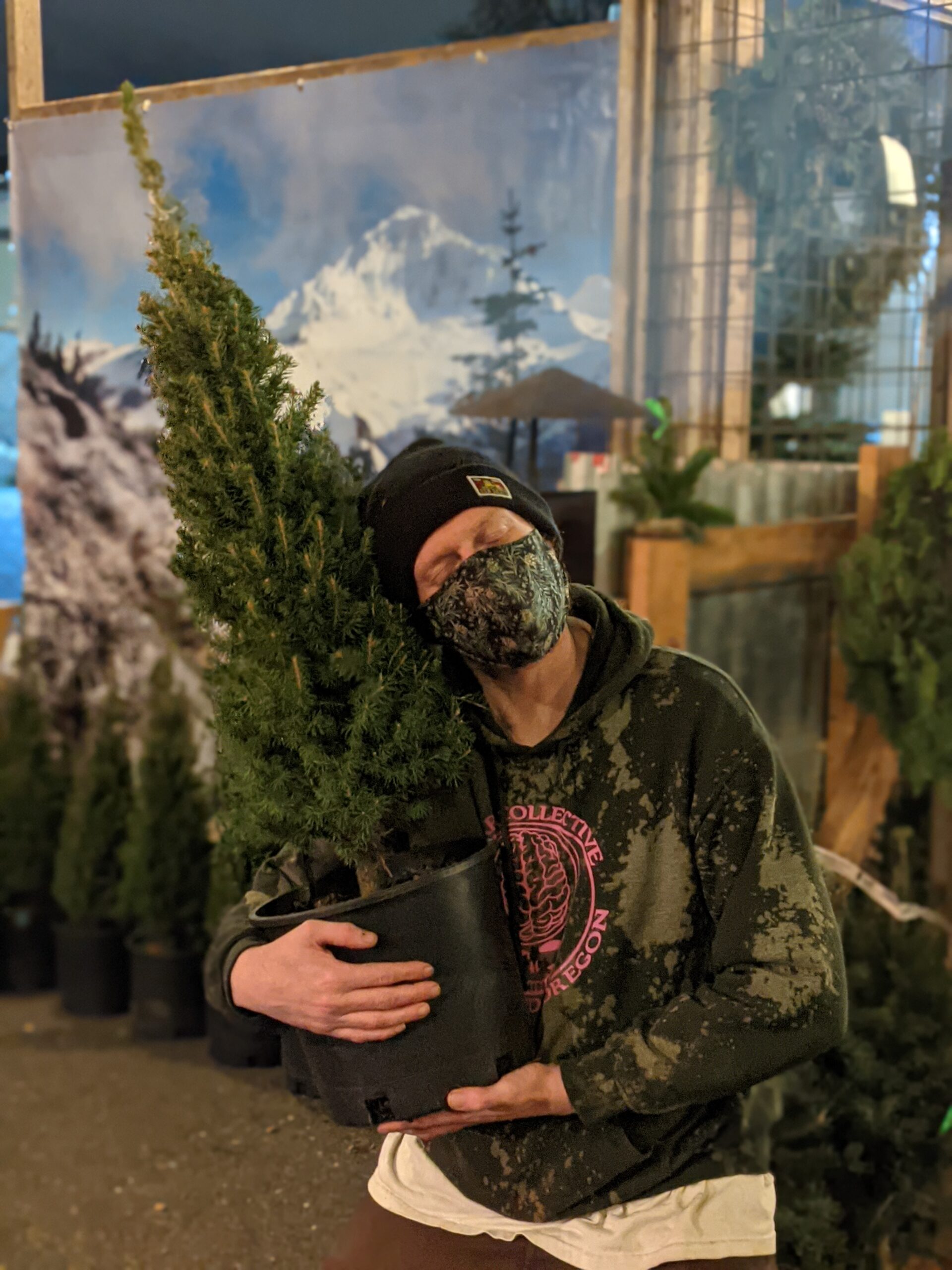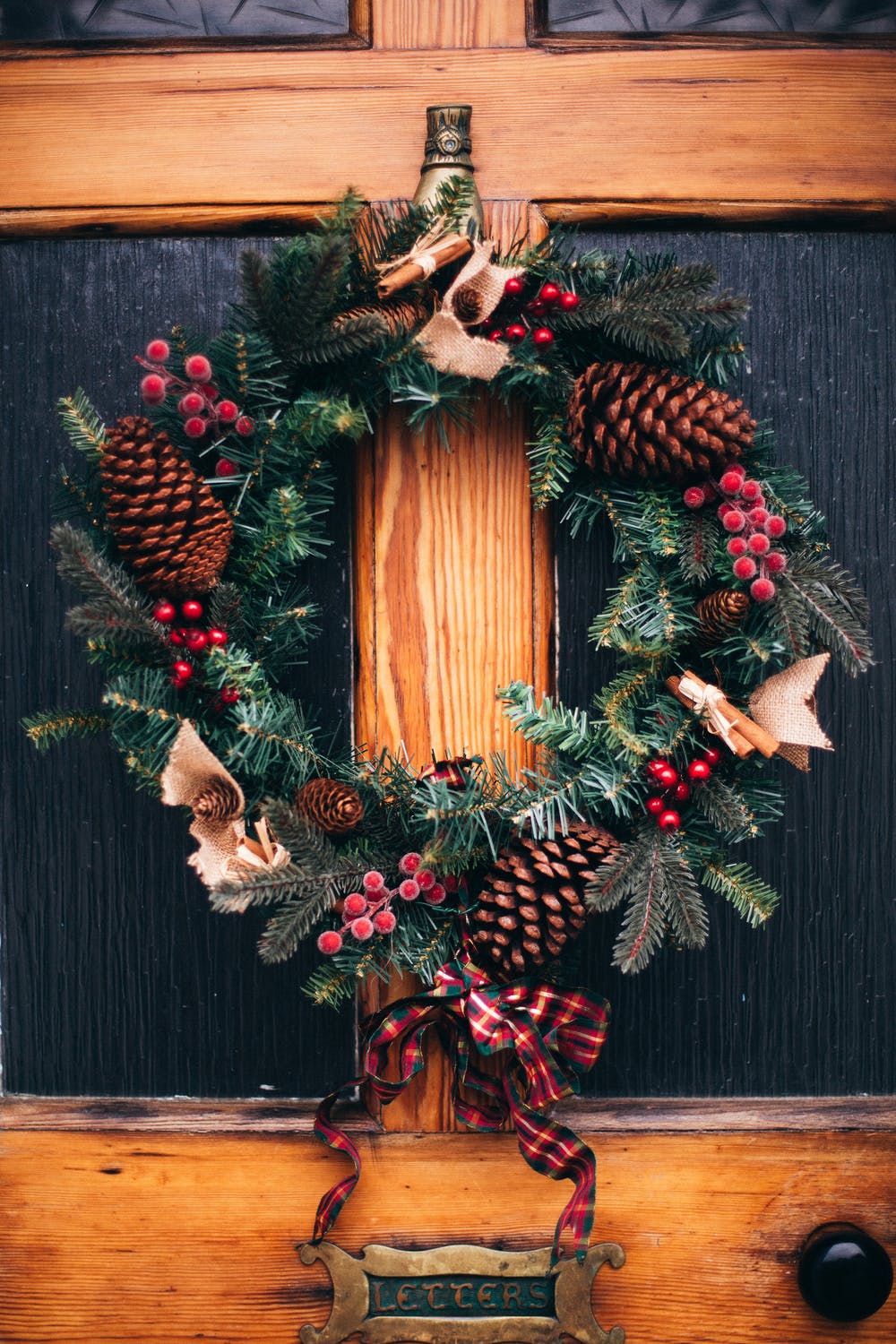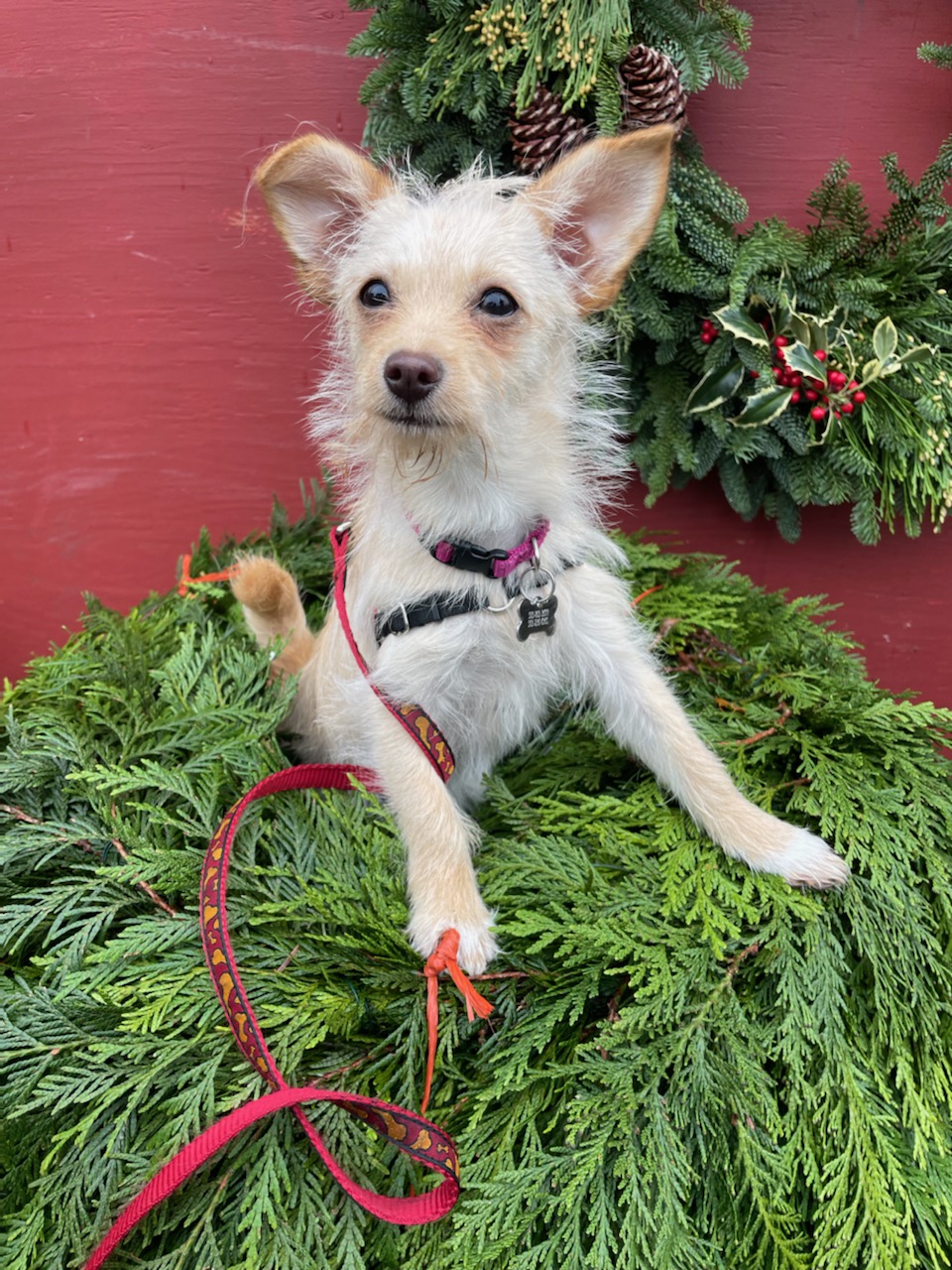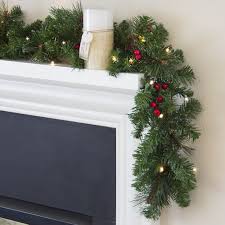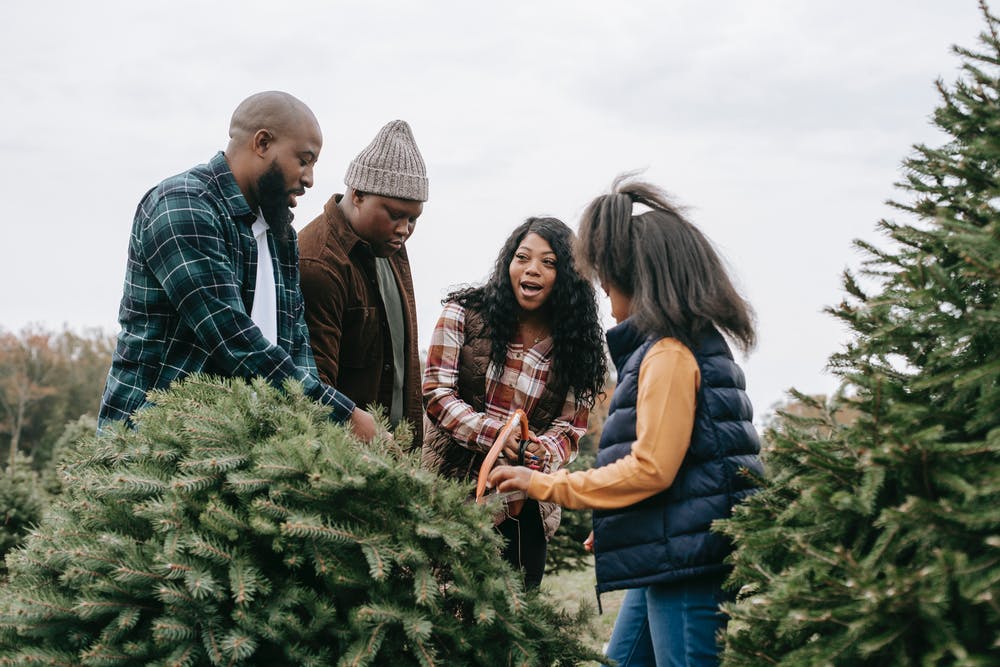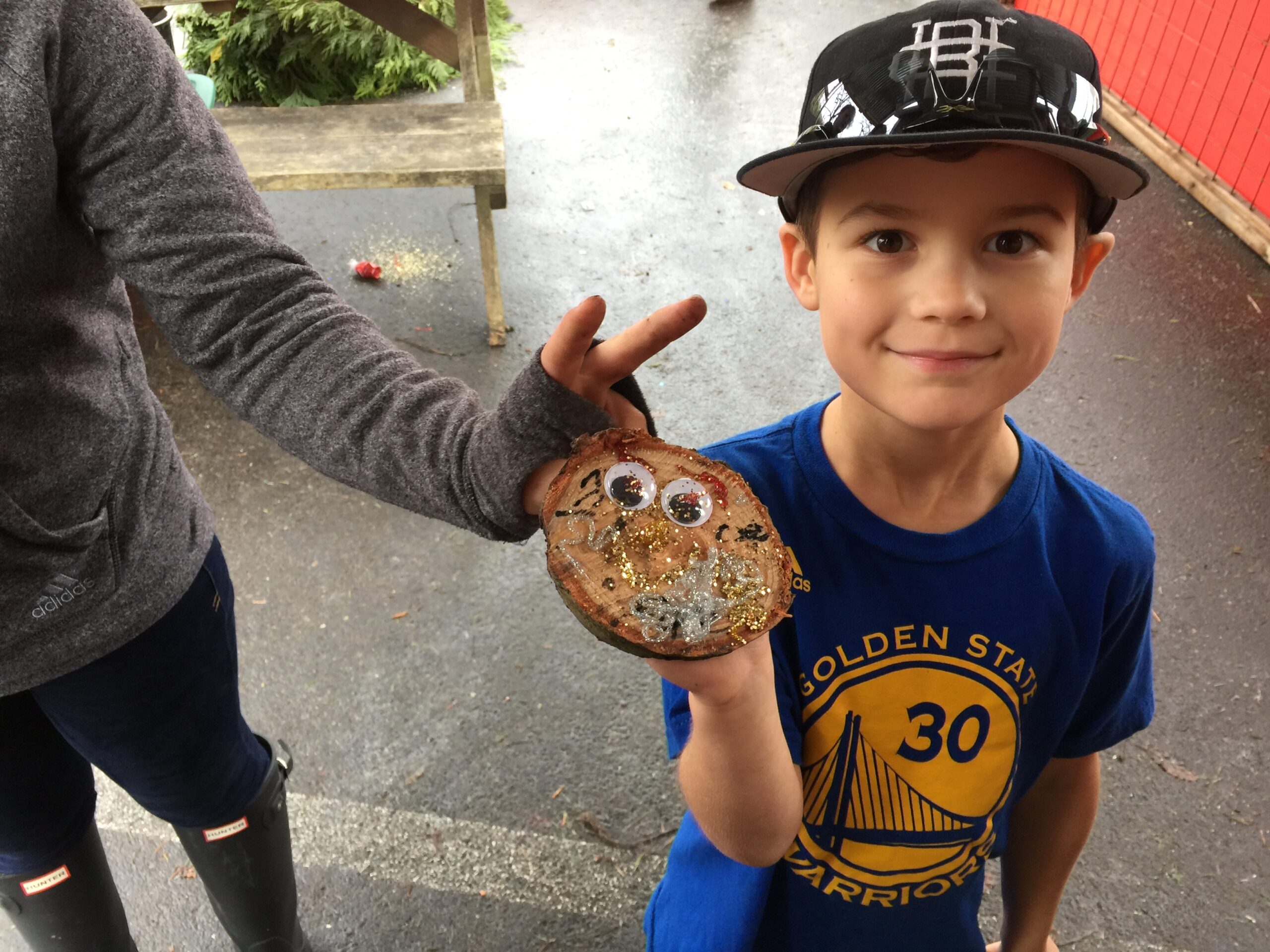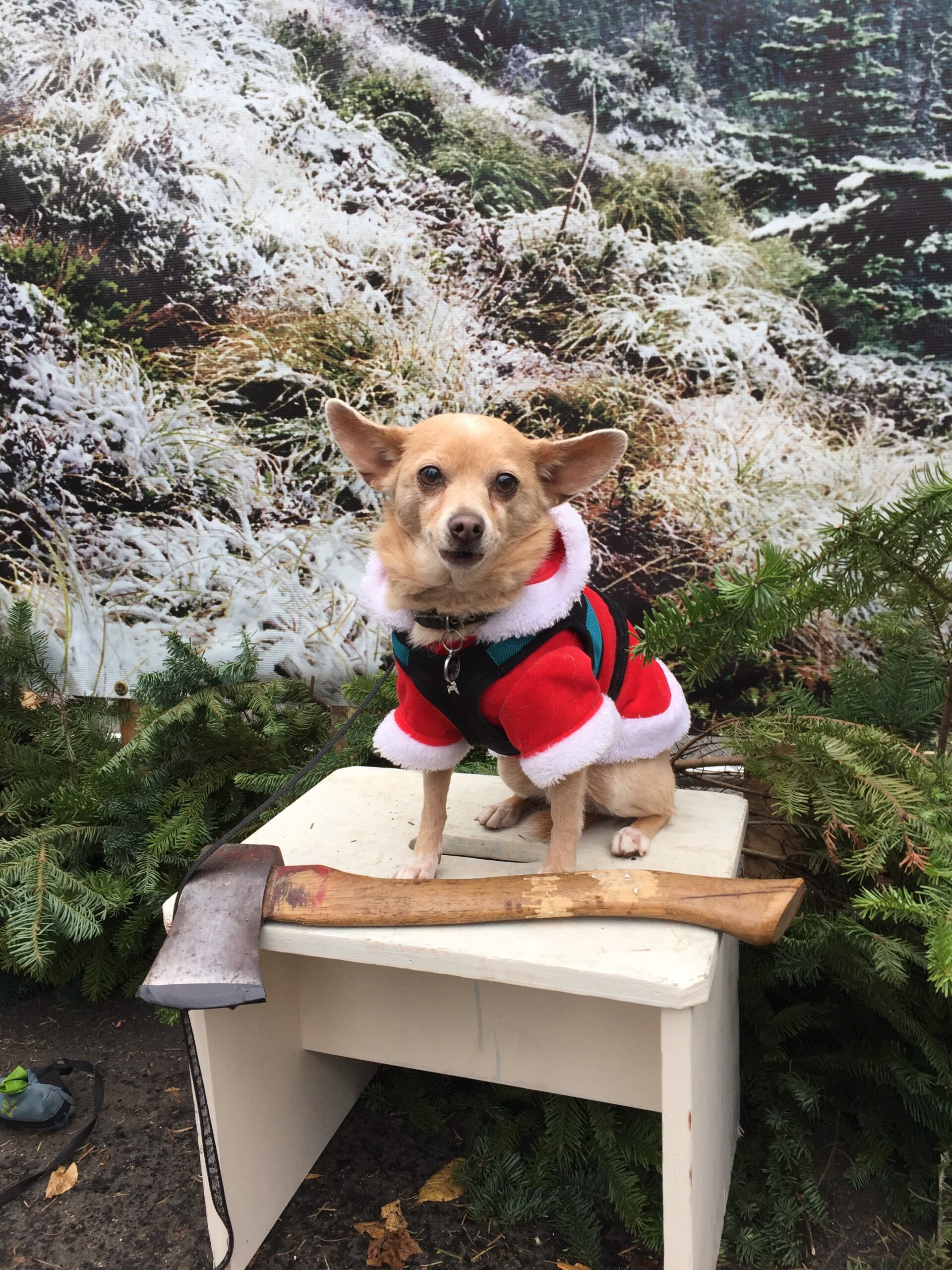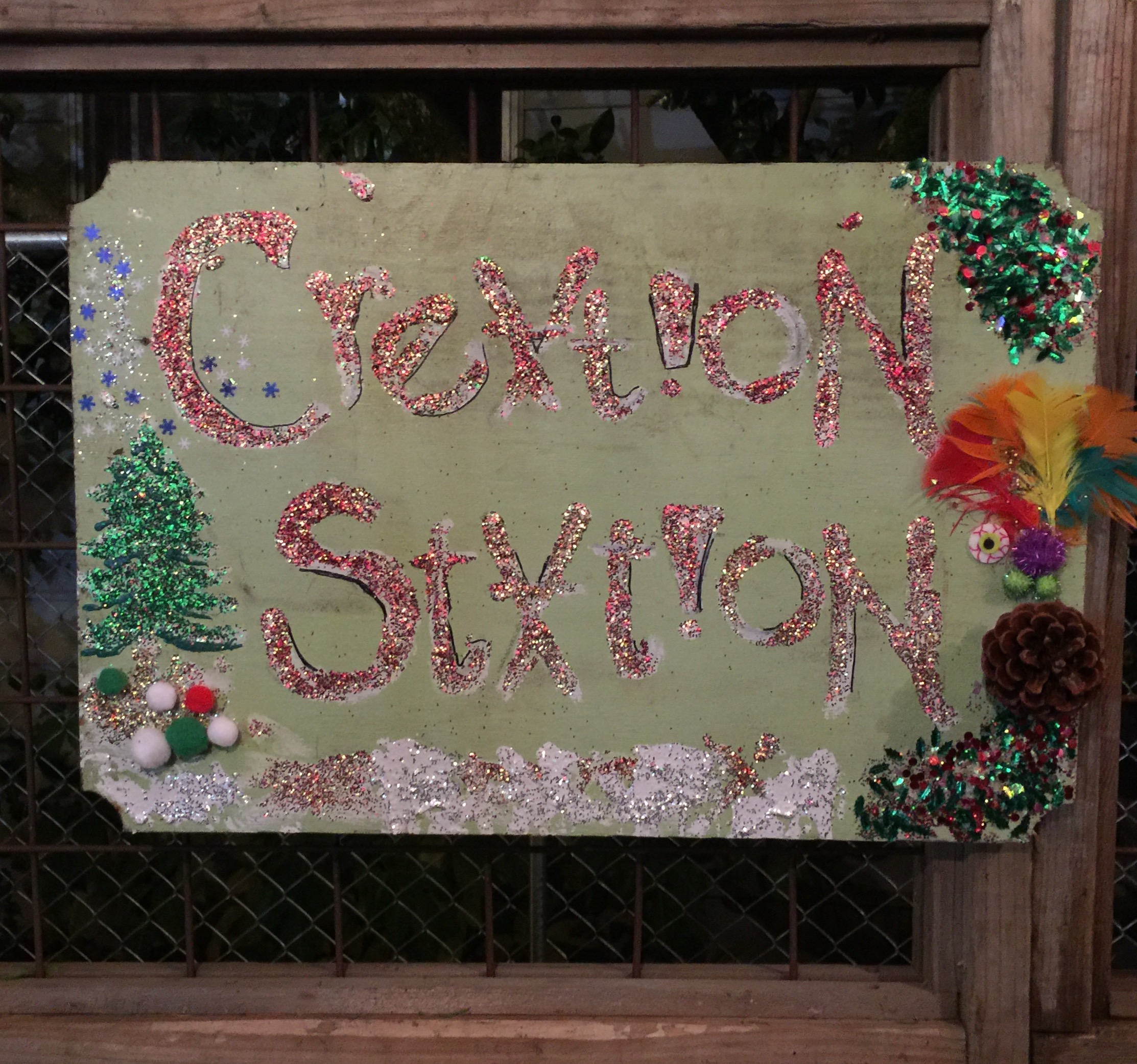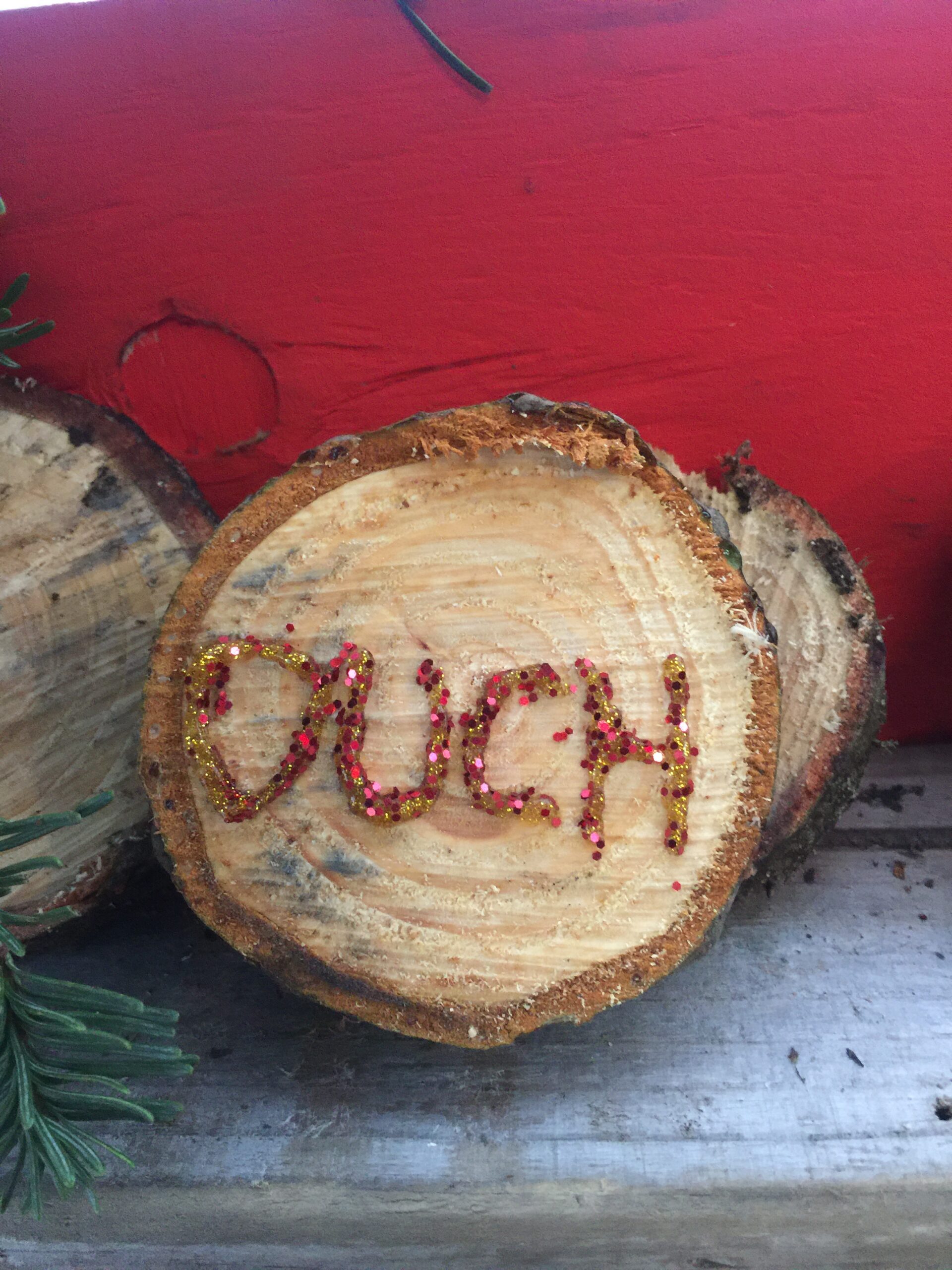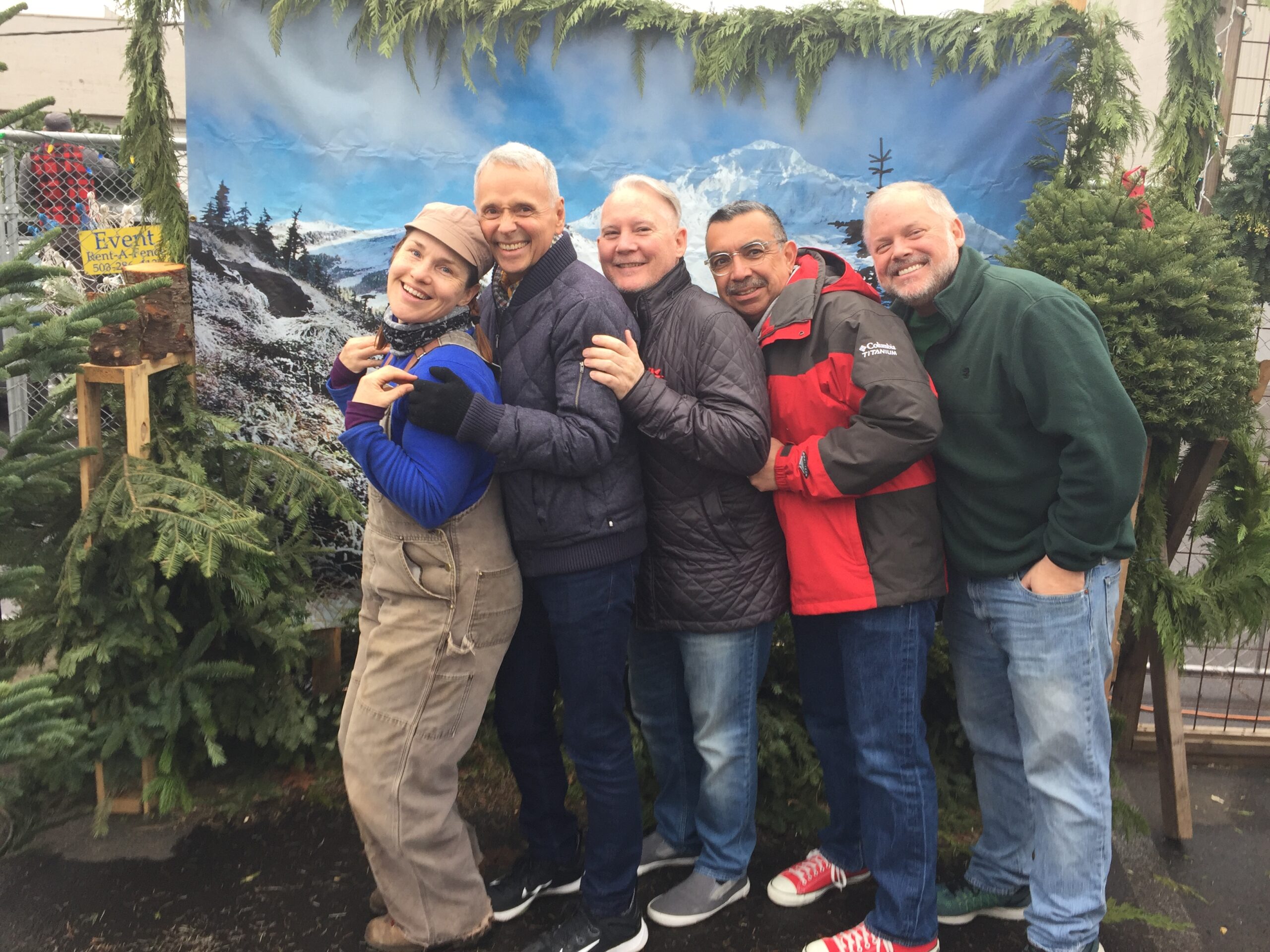 The most important thing to remember is to keep your tree hydrated! If you give your tree every opportunity possible to take up and retain water, it will stay green and retain its needles longer.
After you select your tree
We will slice a small round from the tree's stump. This fresh cut allows your tree to take up water. Be sure to put your tree in water within an hour—the faster the better. Otherwise, the tree's natural reaction will be to seal off the wound with a sappy resin, which will inhibit it from absorbing water.
If you buy your tree early
Store it outside in bucket of water in a shady area sheltered from the wind until you are ready to bring it in and decorate it.
Once you have the tree inside
Check the water level twice a day. Your tree will take in a lot of water, especially in the first few days after a fresh cut and after being brought into a nice warm house. You will also need to keep your tree away from heat vents/heat sources, cold air returns, and direct sun.
Greens can get dry
These beautiful and fragrant decorations can be sensitive to the same  winter conditions that tend to dry out our own skin and chap our cheeks. Some things that can dry out your greens can be; direct sunlight, heaters, fire places, heat vents, cold air returns, extreme cold, wind, decorative lights or candles. 
A simple way to keep things supple is to mist your wreaths and garland with water every often.